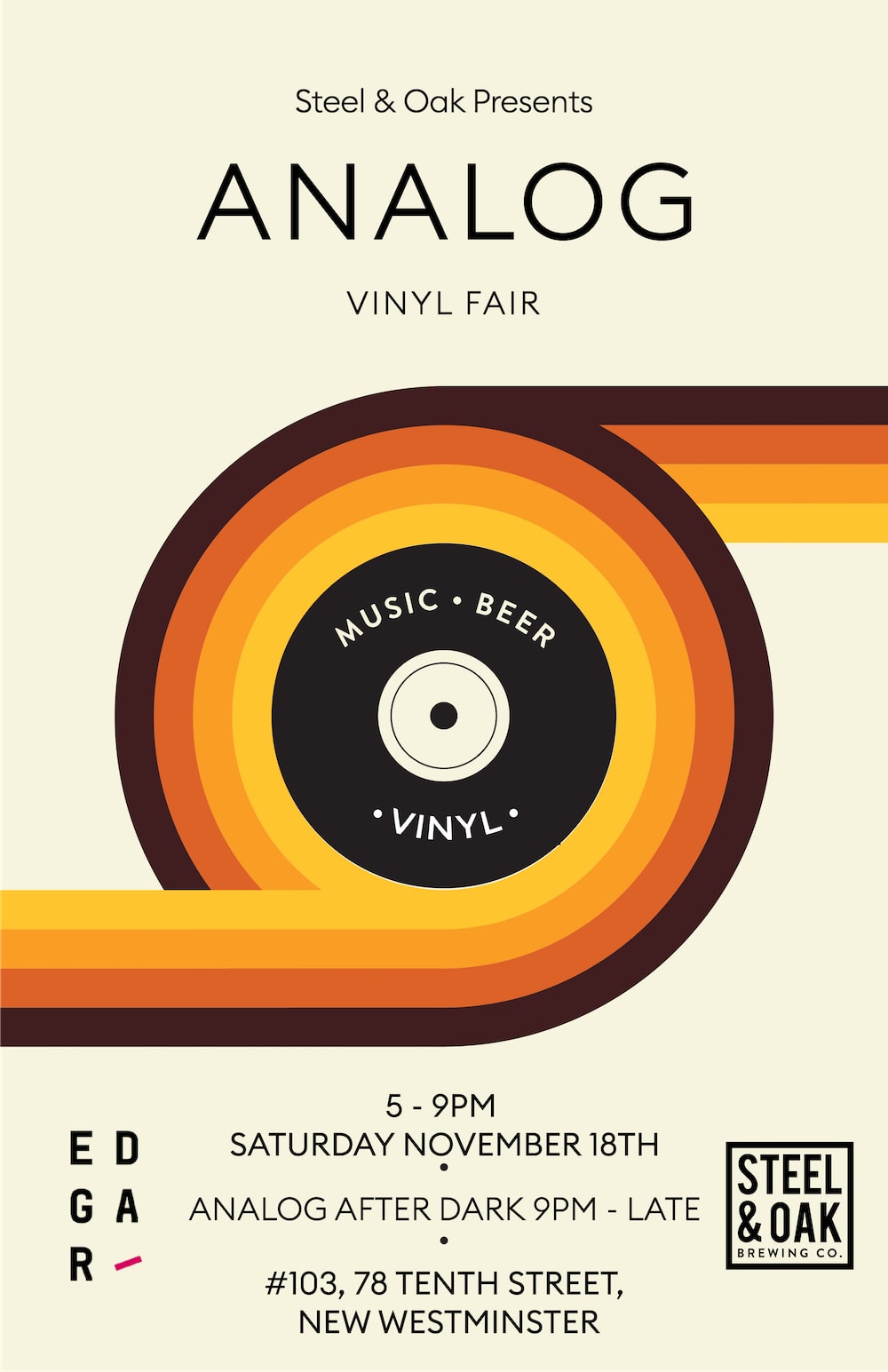 Analog 8.0
We're gearing up to press play on our 8th Analog Vinyl Fair, bringing together record collectors, beer lovers and music enthusiasts from across Metro Vancouver in New Westminster.
This year you can find us at Unit 103, 78 10th st, at the I Heart NW Space in Columbia Square from 5-9 pm on Saturday November 18th.
Vendors will include a variety of local shops and collectors with deep crates of hard-to-find pressings of rock, psych, funk, soul and jazz LPs from around the world.
Analog will open its doors at 5pm, with record sales ending at 9 to clear the floor for our after party: Analog After Dark.
Expect amazing records, live music, great beer and even better company.
Thank you to EDGAR Development Group (@edgardevelopment) for helping us make this event possible.