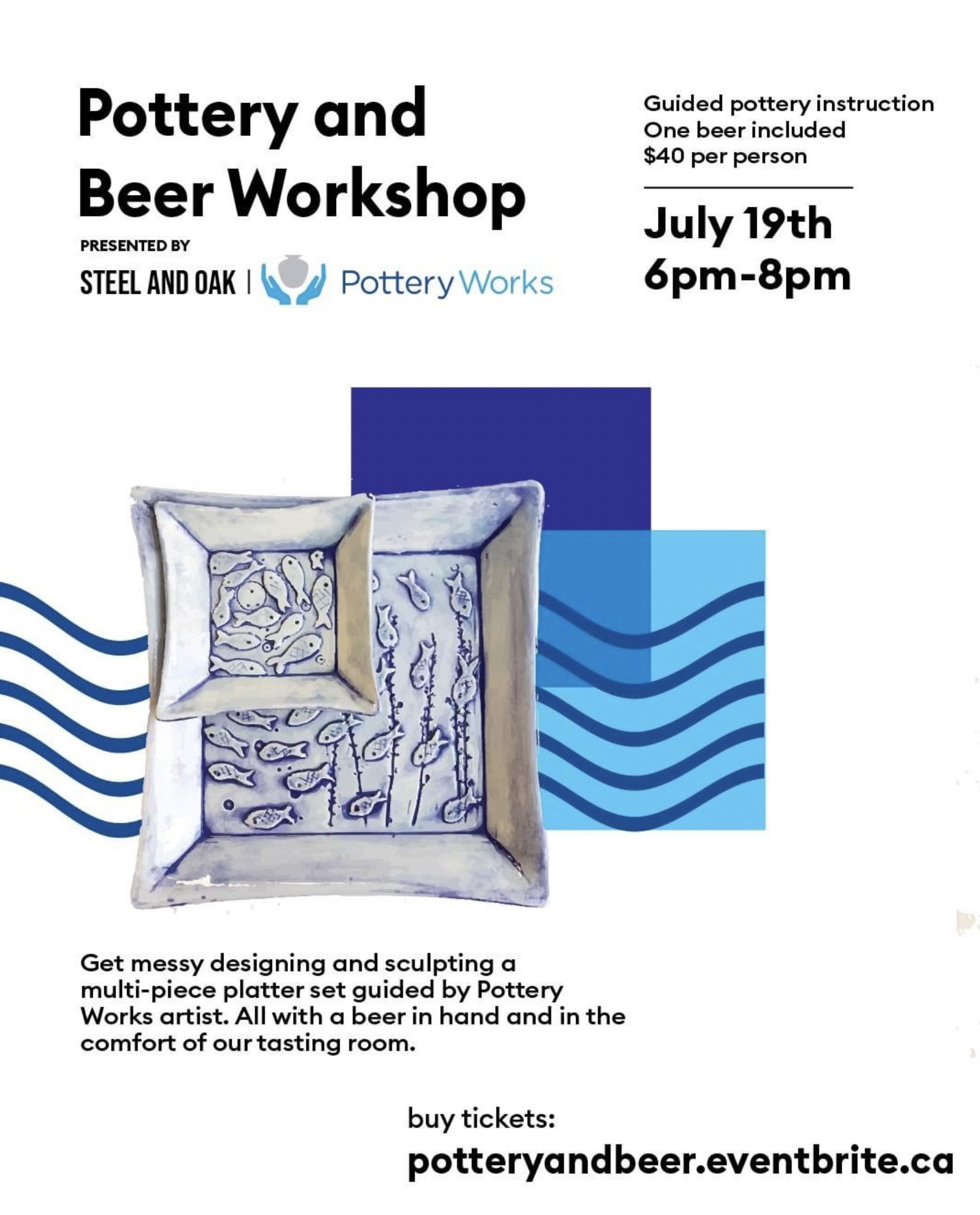 Pottery & Beer Workshop
UPDATE: SOLD OUT! (these types of community workshops have been really popular so we'll continue to do them. So even if you missed out this time, no worries, there will be more :))
Come on down to S&O on July 19th from 6PM-8PM to design, build and embellish your own multiple piece serving platter with a workshop hosted by Pottery Works!
Based in New West, @potteryworkscls is a community organization that helps artists overcome disability through their art.
Pottery Works will be leading a guided workshop that will give you the skills to design and hand build multiple serving platters from raw clay.
Make your piece unique by carving surface designs or adding embellishments onto the clay. The piece will then be returned to their studio, where it will be fired and glazed and returned to S&O for collection.
Included in your ticket will be:
// One beer
// All the materials necessary to produce your art piece
// Guidance from an expert
// A fun and creative experience!
Tickets are limited and available at the link in our bio!