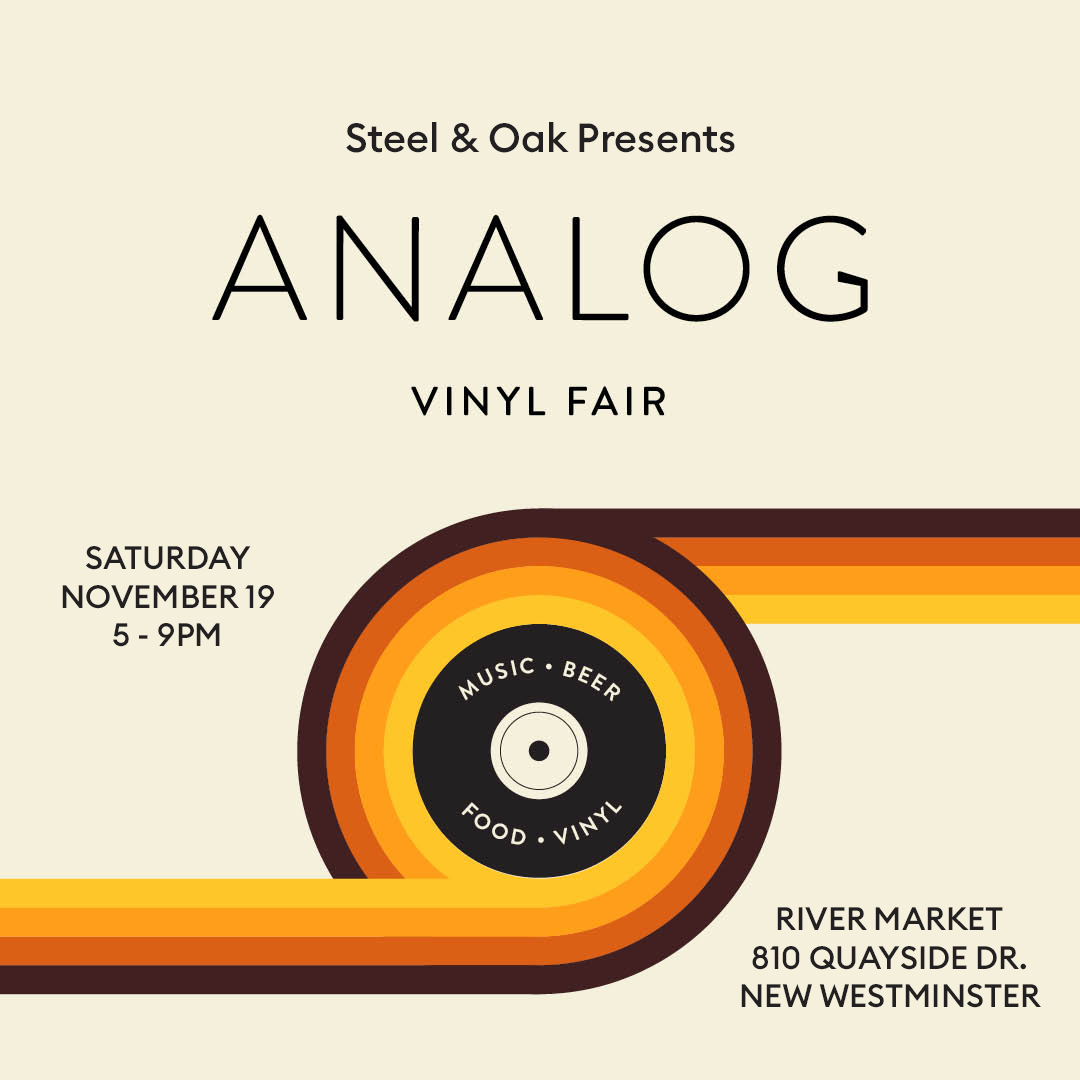 Analog Vinyl Fair
Launched by Steel & Oak Brewing Co. in the fall of 2016, the seventh edition of Analog Vinyl Fair takes place in the River Market food hall at 810 Quayside Drive from 5-9 pm on Saturday November 19th. In addition to the requisite beer and vinyl offering, a variety of the award-winning River Market food vendors will be open to serve hungry patrons.
Music for the event will feature all vinyl sets from DJs Ana Rivera and Gurtej of Vancouver-Based online station B-Side Radio. Expect to hear an eclectic selection of hip-hop, disco, soul and Bollywood.
Vinyl vendors will include a variety of local shops and collectors with deep crates of hard-to-find pressings of rock, psych, funk, soul and jazz LPs from around the world.
Steel & Oak will also be releasing the 2022 version of First Press Cold Brew Coffee Stout for the event.
Following the event, local DJs Machinale of Social Medium (Neal Michael) & Worst Kept Secrets (Devon Cody) will host an after-party at Mood Swing on November 19th from 9-12 spinning a leftfield mix of world, downtempo, electronic records to round out the night.
Analog Vinyl Fair hits River Market at 810 Quayside Drive, Saturday November 19th from 5-9pm.