We made a digital guide of licensed parks in New West for you to enjoy a beer in this summer!
The City of New Westminster has licensed specific areas in 7 parks around the Royal City. We've created a handy digital map and beer pairing guide for you to download below!
Just click the images and save them to your phone.
Remember to tag us in your #NWParkBeers photos @steelandoak to be featured and automatically entered to win some sweet prizes!
If you need to re up on your New West Park Beers, you can always order at neatstuff.steelandoak.ca!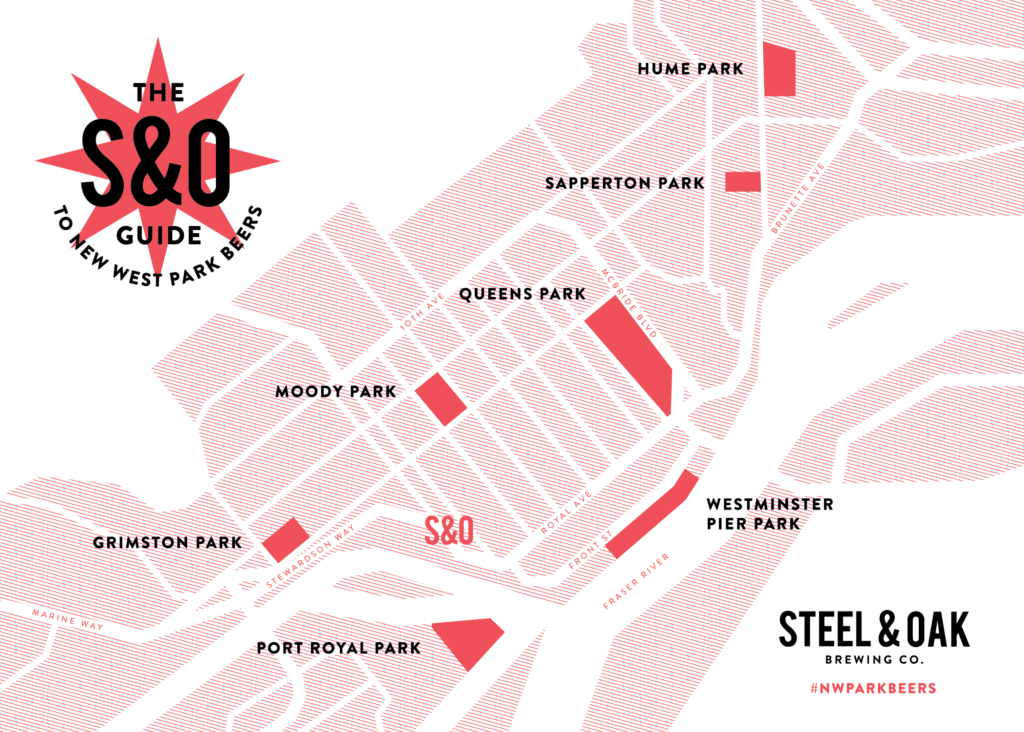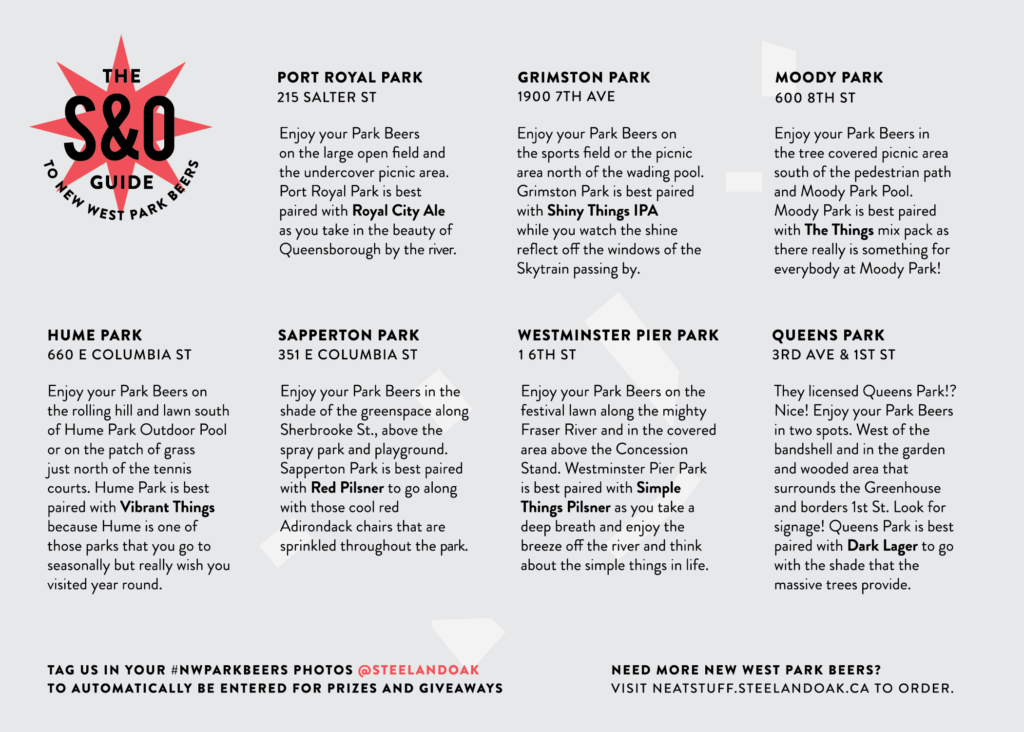 #NWParkBeers can be enjoyed until dusk at the 7 designated parks.
The City of New Westminster will be displaying signage around the parks so that you can easily identify if you are in the proper area for public beer enjoyment!
Please enjoy responsibly and fingers crossed that licensed parks in New West could be come a permanent fixture in our city!